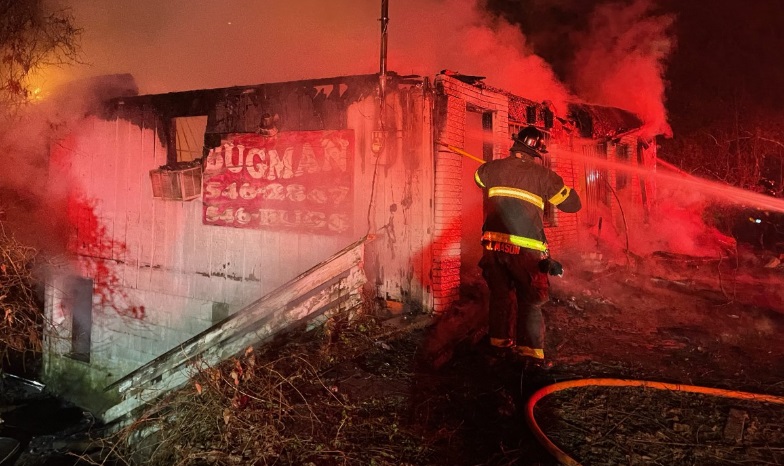 Knoxville Fire crews are on the scene of an early morning structure fire.
Officials say it happened on the 2800 block of Sterchi Avenue.
KFD units report the fire was located in an abandoned building where the old "Bugman" business used to be. The structure sets over a portion of East Third Creek.
The structure was fully involved and crews were only able to extinguish the fire from the exterior. According to a news release the building is a total loss. No one was around the building and no injuries have been reported. Knoxville Fire Department investigators are on the scene working to determine the cause.