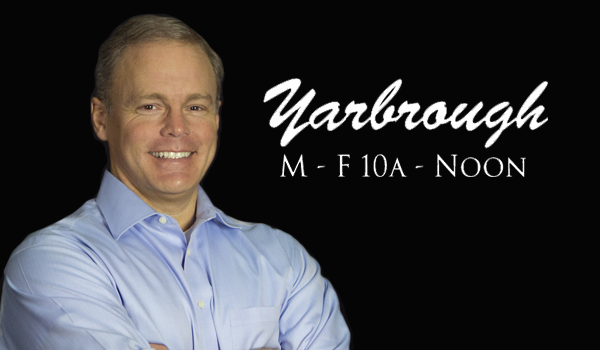 Bob Yarbrough hosts a fun, informative weekday show in Knoxville on NewsTalk 98.7 (WOKI) in Knoxville from 10am to Noon ET. Hear interviews, segments and contributions from reporter Eric Glasgow. Bob is a knowledgeable, level-headed and experienced broadcaster. "Yarbrough" spent years as a News Anchor/Reporter at WVLT-TV 8 in Knoxville.

Email The Yarbrough Show
Have a question or comment for the show?