By Jimmy Hyams
In 2001, Tennessee's football team finished a second-half away from playing for the national championship in the Rose Bowl.
Many UT fans had already booked a trip to Pasadena, Calif., before the SEC championship.
Btu when the Vols couldn't hold a halftime lead against an 8-3 LSU team in the league title game, a colleague of mine called 2001 the most disappointing season he'd ever endured as a UT fan.
I disagreed.
Yes, losing to an LSU team you defeated during the regular season, an LSU team that had lost its starting quarterback and starting running back, was hard to swallow.
But that Tennessee team won at Notre Dame, won at Alabama, won at Florida in an spic classic.
It was ranked No. 2 in the nation when it was upset by No. 21 LSU in the Georgia Dome.
You can call it a disappointing end to a great season.
But not a disappointing season.
Which brings me to what happened at Lindsey Nelson Stadium last weekend.
Tennessee, the top-ranked team in the nation, a team that had 19 more wins than Notre Dame, fell to the Fighting Irish in the Super Regional.
A disappointing season?
Not hardly.
A disappointing end to a marvelous season?
You bet.
One analyst and several Vol fans said anything short of a College World Series title would result failure.
Not from my viewpoint.
Tennessee went 25-5 in the toughest conference in the country. It went 12-0 against then-No. 1 Ole Miss, Vanderbilt, Florida, Mississippi State. It won the SEC by a whopping six games. It led the nation in home runs and team ERA – a rare feat. It won the SEC tournament title. It had one of the highest offensive-defensive efficiency ratings in college baseball history.
There wasn't much Tony Vitello's team didn't do – except advance to the CWS.
Disappointing? Yes.
But still, a memorable season.
Tennessee began the year 31-1. It was ranked No. 1 for more than half the season. It shattered attendance records, doubling the previous mark for regular season and postseason crowds. The Tennessee-Notre Dame Super Regional had the top three ratings of all Super Regionals, even outdrawing Major League Baseball.
Tennessee played with its emotions on its sleeves, endearing itself to the Vol Nation, angering anyone outside of the Volunteer State.
Did the Vols overstep bounds at times? Yes. Shooting the bird, cussing out an umpire and bat flips that could have punctured a hot air balloon were a bit much.
But you couldn't find an off-the-field problem, an academic casualty, an unsightly arrest with this group.
It had fun. It expressed joy. It won a school-record amount of games.
But losing to Notre Dame in a World-Series-advancing Super Regional?
That was a disappointing end to a great season.
And with Tony Vitello in control, you can expect the Vols to knock on the World Series door again – and soon.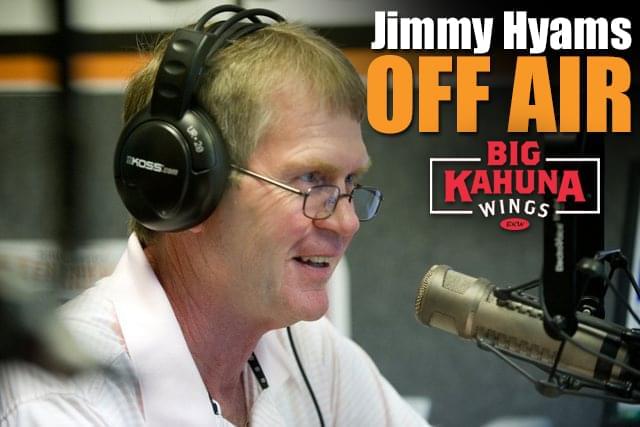 Enjoy the ride.
Sponsored by Big Kahuna Wings: The wings that changed it all