By Jimmy Hyams
Tennessee baseball shattered regular-season attendance records this year.
More records likely will be broken soon, but that depends on when the Lindsay Nelson Stadium renovations can be completed.
And Tennessee athletic director Danny White isn't sure when that will be.
"I don't know the answer to that right now,'' White said in an exclusive interview Tuesday on SportsTalk, 99.1 The Sports Animal. "The earliest I think we could break ground would be following the '23 season, and I say that because it's going to take the better part of a year to design, and we can't start that design process 'til the project is fully approved by the state in July.''
White said some utility work or other infrastructure details could be done while the 2023 season is ongoing.
"But that would be by far the earliest,'' White said. "I'm hopeful we can have it done by the '24 season, but I don't know. We haven't gotten to that point yet, in terms of constructions schedules, to know if that's possible or not.''
White said he expects the seating capacity to increase from the current 4,283 to between 6,500 and 8,000.
"I think we'll be in that range,'' White said. "We haven't finalized it yet.''
White said additional standing-room only areas could allow crowds to expand by a couple thousand.
Regarding the renderings released last week, White said: "I think people are excited. I think they've been waiting to see some pretty pictures. The good news is those are more than just concepts and pretty pictures.''
He added: "The feedback we've been getting from our fans and donors has been awesome. There's a ton of interest in those premium opportunities in the premium tower, with club seats and loge seats and suites, actually, as well, so that's really helpful for us to kind of figure out where to focus our attention in terms of what we need to build and how we can build a funding plan around that to deliver the project in a way that is financially successful and gets our program where we all want it to be.''
Last year, Vols coach Tony vitello said he didn't want the stadium to expend to, say, 10,000 right away. He felt it needed to be increased incrementally. That's exactly what UT is doing.
The increase of about 2,000 before this season generated a record 154,818 fans, with some crowds exceeding 4,500 with a standing-room-only area. The previous record was 64,107 in 1997.
The Lindsay Nelson renovations, while well below the capacity at places like LSU, Mississippi State and Arkansas, will put UT closer to being on par with the top baseball facilities in the SEC.
"Philosophically,'' White said, "I'd like to have a set amount of seats that is appropriate for us that works well for us – not only on big weekend games but also midweek games and earlier in the season. But then having a ton of standing-room, social-deck opportunities where we can really swell, maybe by as much as even a couple of thousand, where our capacity is significantly larger than the number of seats.''
Top-ranked Tennessee (56-7) hosts Notre Dame (38-14) in a Super Regional, starting Friday night.
Tickets on the open market for last week's Friday game against Alabama State went for over $225.
Some midweek tickets for regular-season games this year went for over $115.
That demonstrates the demand for Tennessee baseball tickets – and the need for renovation and expansion.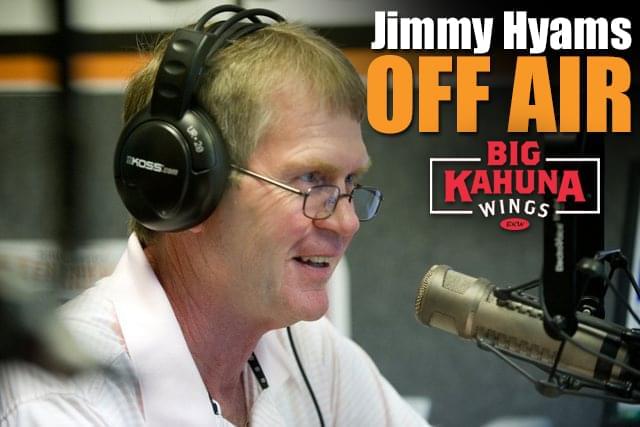 Sponsored by Big Kahuna Wings: The wings that changed it all