By Jimmy Hyams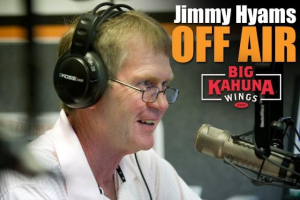 The price-tag for hiring a law firm to conduct Tennessee's internal investigation regarding potential NCAA football recruiting violations continues to grow.
According to documents obtained this week by The Sports Animal, UT has paid the firm of Bond, Schoeneck and King $856,179 through the month of July. The firm was hired in November.
The highest invoice was in January: $189,171.
The bill for July: $99,728.
UT officials have indicated there is no timetable for conclusion of the investigation, but UT athletic director Danny White did say recently that the NCAA has been involved with the process from the beginning and White hopes that will preclude the NCAA from conducting its own investigation, which would prolong the issue even longer.
It is not clear if UT will self-impose penalties once the law firm's final report is sent to the NCAA.
Some have suggested that UT shouldn't impose any penalties since the NCAA has apparently lost some of its enforcement power.
It's worth noting that the law firm had discovered enough evidence for Tennessee to fire its head football coach and nine others in January, yet, eight months later, has not completed the investigation.
Here is a month-by-month billing from the law firm:
November: $12,876
December: $93,756
January: 189,171
February: $92,268
March: $109,096
April: $91,344
May: $77,211
June: $90,720
July: $99,728
---
Sponsored by Big Kahuna Wings: The wings that changed it all