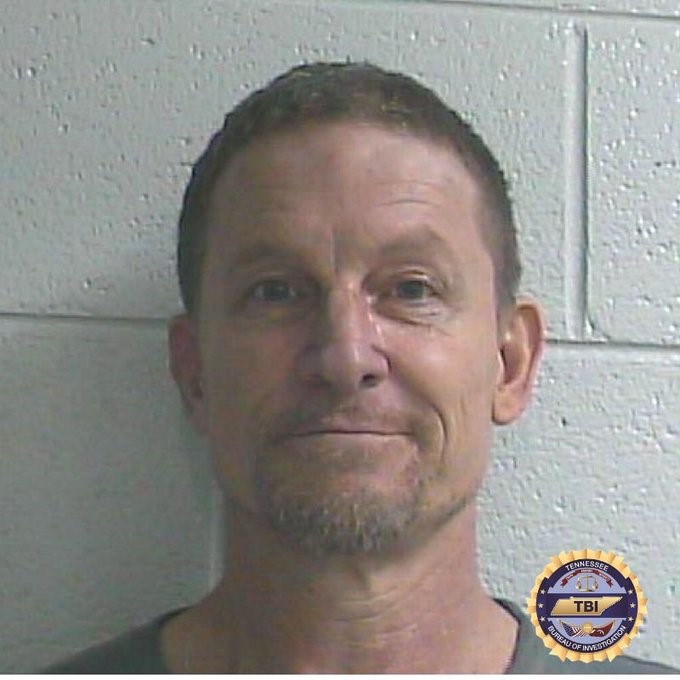 Sylva, NC (WOKI) The hunt for a man who escaped police custody last month, wanted on numerous sex charges including rape of a child, is now centered in Western North Carolina.
The Tennessee Bureau of Investigation announcing on social media Friday afternoon that Sean Williams is ""believed to be in the Sylva, NC area."
Williams, a former Johnson City businessman, escaped while being transported to the Greeneville courthouse from Kentucky for a hearing on October 18.
Williams has three tattoos, all on his left arm and hand, according to officials.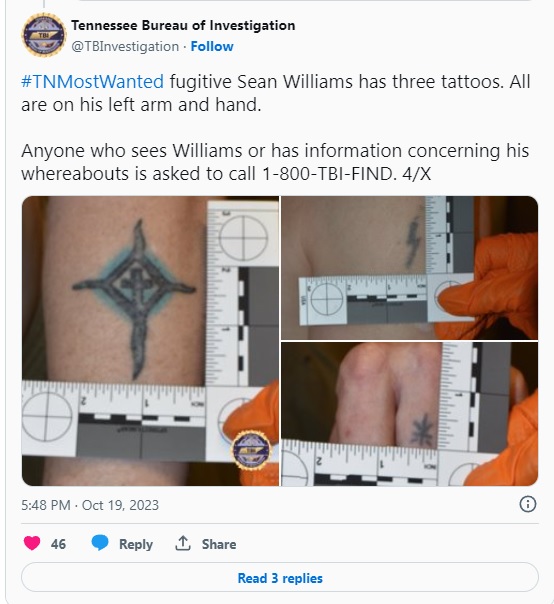 A combined reward of $7,500 for information leading to Williams' arrest has been offered by the U.S. Marshals and TBI.
The TBI asks anyone who sees Williams or may have knowledge of his whereabouts to call 911 or 1-800-TBI-FIND.