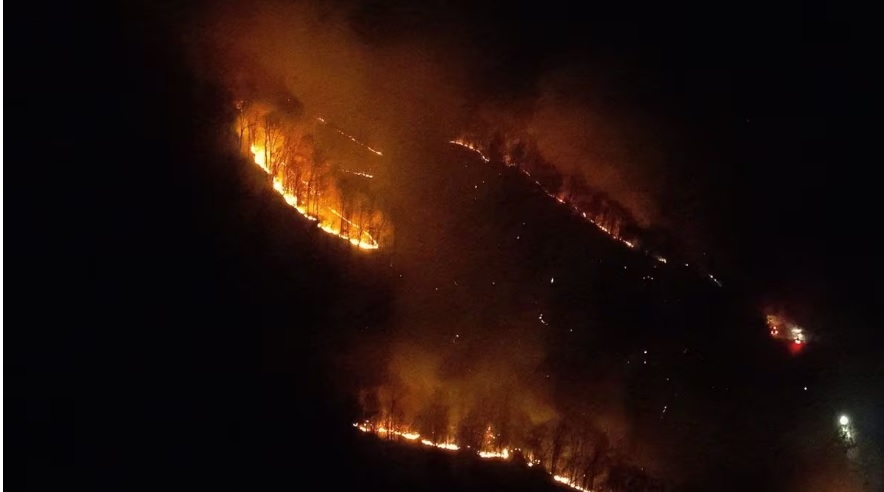 Windrock, TN (WOKI) Nearly half a dozen fire crews along with the Tennessee Division of Forestry are battling a wildfire in the Windrock area of Anderson County.
Anderson County officials say the fire broke out Thursday night near Windrock Road, Bottom Road and Stoney Flat Lane, growing to about 130 acres in size.
"Forestry plans to implement some fire lines while still utilizing the natural fire breaks of the trails," Anderson County EMA Director Brice Kidwell said. "They do plan on back-burning at some point today, if the weather permits, so there could be an uptick in smoke."
As of Friday afternoon, officials say the fire is 40% contained.
No structures have been in danger, and no injuries have been reported.