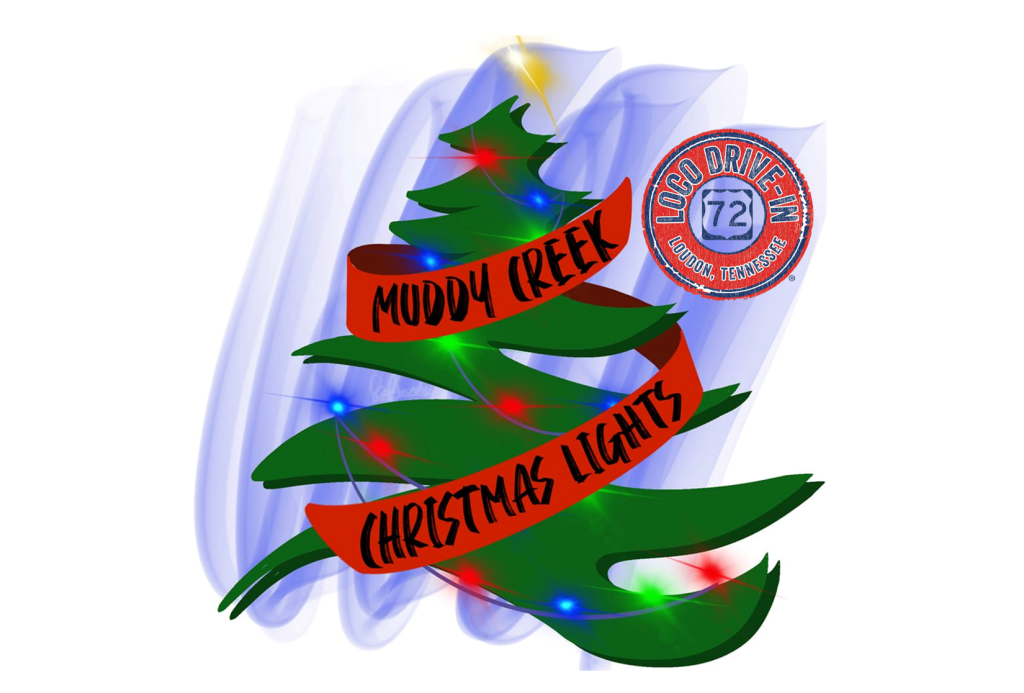 Get ready to usher in the holiday season with the enchanting Christmas Extravaganza at the Loco Drive in Movie theater, presented by Muddy Creek Christmas.This spectacular event promises to be an unforgettable evening of fun, lights, movies, and giving back to the community.
For only $20.00 per car you can enjoy holiday movies on the big screen, and a dazzling light
show including 170,900 LED pixels, all in the cozy comfort of your car. It's the perfect way to
create holiday memories with friends and family while getting into the festive spirit. A portion of the proceeds will go directly back to help local Loudon Co, and Knox Co Charities.
Magical Christmas Light Show, & Holiday Movie at Loco Drive In Movie
November 17, 2023 – January 1, 2024
Show times are Sunday – Thursday 6pm-10pm & Friday – Saturday 6pm-11pm.
Loco Drive in Movie Theater 455 Centre Park Drive, Loudon, TN 37774
Ticket Price: $20.00 per car
All event tickets can be purchased at the gate.
Don't miss this magical opportunity to celebrate the holiday season with friends and family, all
while making a positive impact on your community. Join us at Loco Drive in the Movie theater
and support local charities thanks to Muddy Creek Christmas.
For media inquiries, or press passes please contact:
Alex Cain
[email protected]
(865) 388-7610