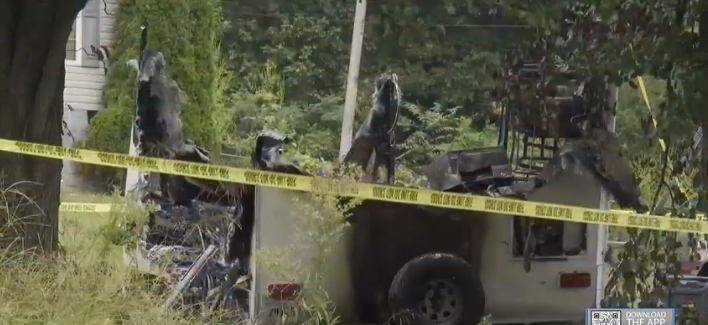 Roane County, TN (WOKI) UPDATE (9/19): The Roane County Sheriff's Office has identified the victims of a fatal camper fire Friday night in Harriman.
RCSO officials say 39-year-old Cynthia Osborne died in the fire inside the camper on Old Valley Road while 39-year-old David Pollard Jr. was being treated for injuries.
Though the investigation into the fire remains ongoing, based on an autopsy report, the District Attorney General's Office has determined that Osborne "intentionally set" the fire.
RCSO welcomes anyone with information about the incident to call them at 865-376-5582.
ORIGINAL STORY: An investigation is underway in Roane County after a woman dies in a fire which may have been arson.
Firefighters called to the residence on Old Valley Road in the Midtown area Friday night and say another person was taken to the hospital with burn injuries.
The District Attorney says the preliminary investigation reveals the woman who died may have intentionally set the fire. The Roane County Sheriff's Office is still investigating.