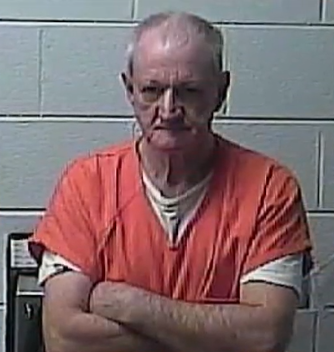 Parrottsville, TN (WOKI) UPDATE (9/18): A man wanted in connection to a fatal shooting in Cocke County is in custody charged with first degree murder.
The Tennessee Bureau of Investigation and the Cocke County Sheriff's Office have arrested 66 year-old David Moore in connection to that shooting in the 600 block of Baysinger Road in Parrottsville Sunday morning which left 61 year-old Mark Burnham dead.
Police spotted Moore in Newport Monday morning, September 18, where he crashed his vehicle following a brief pursuit. He was taken into custody without incident.
ORIGINAL STORY: A search for a murder suspect in Cocke County is underway.
Deputies responding to a home in the 600 Block of Baysinger Road and found a person dead from a gunshot wound.
A S.W.A.T. team surrounded the home of the suspect, 66 year-old David Moore, who is considered to be armed and dangerous and believed to have fled before their arrival.
The Tennessee Bureau of Investigation is assisting law enforcement.
Anyone who sees him is asked to call 911 immediately.