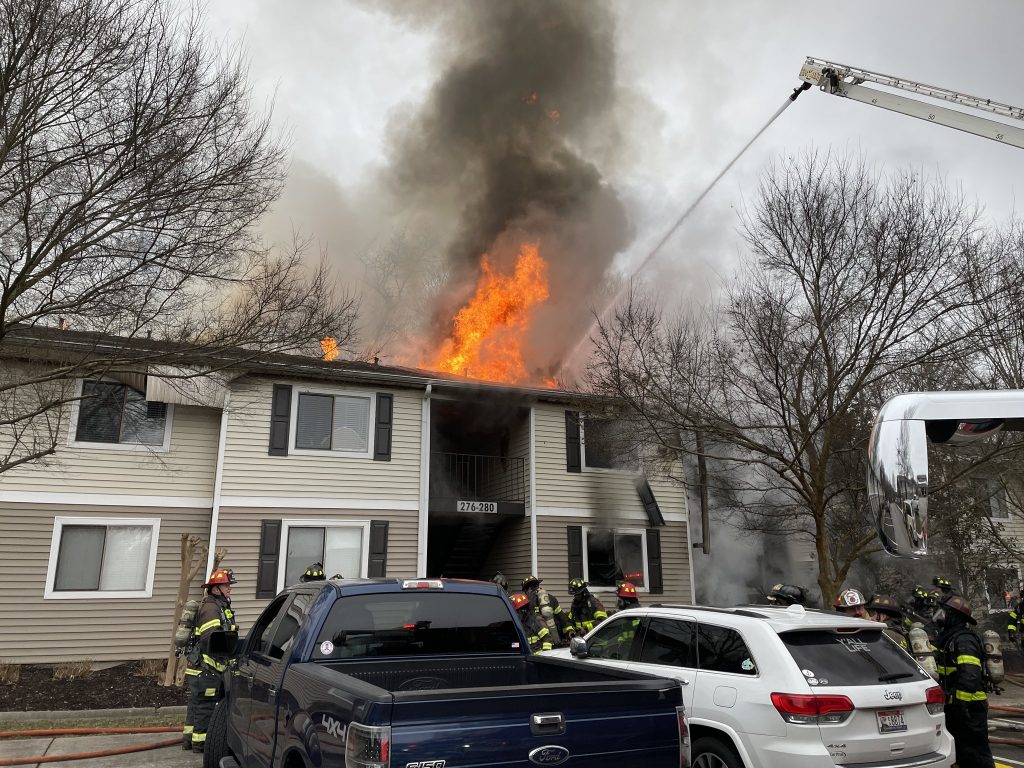 The Knoxville Fire Department is responding to an apartment complex fire in South Knoxville.
KFD said crews responded to Henley Apartments to find heavy fire rising from one unit before crews worked to extinguish it.
KFD said 14 apartment united were affected with half of the building suffering heavy fire damage and the rest seeing significant smoke damage.
KFD said they believe the fire started in one of the lower units, saying people inside were alerted after someone pulled a fire alarm. No one was hurt in the fire.