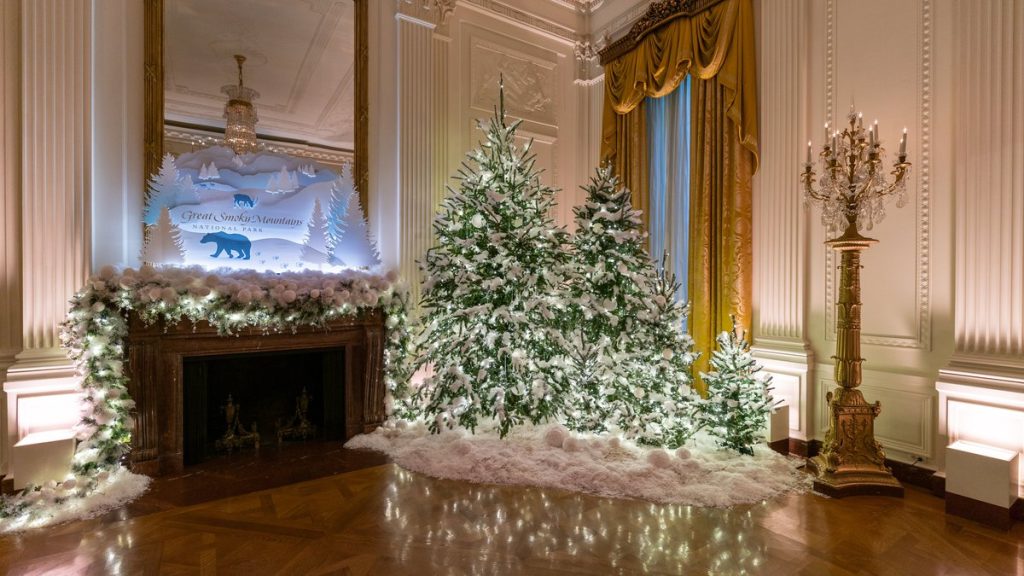 The White House is featuring holiday decorations from the Great Smokey Mountains this season.
Officials said the East Room has the Smokies alongside the Grand Canyon, Yellowstone National Park and Shenandoah National Park.
The White House said the decorations are aimed to show how the United States is home to breathtaking natural wonders.
The Great Smokey Mountains National Park said this perfectly depicts the ridges of forests, diverse plant and animal life, and the beauty of the Smokies.