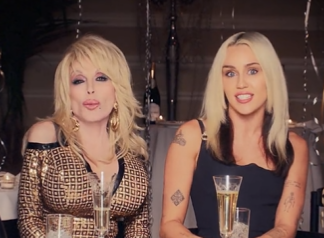 Dolly Parton and Miley Cyrus will celebrate the start of 2023 in a co-hosted show called Miley's New Year's Eve Party in Miami.
Dolly say it's going to be legendary.
Cyrus says that Dolly has "taught her well" in all things glamorous, which will be the theme of the party.
You can watch on NBC and Peacock, the show starts at 10:30.