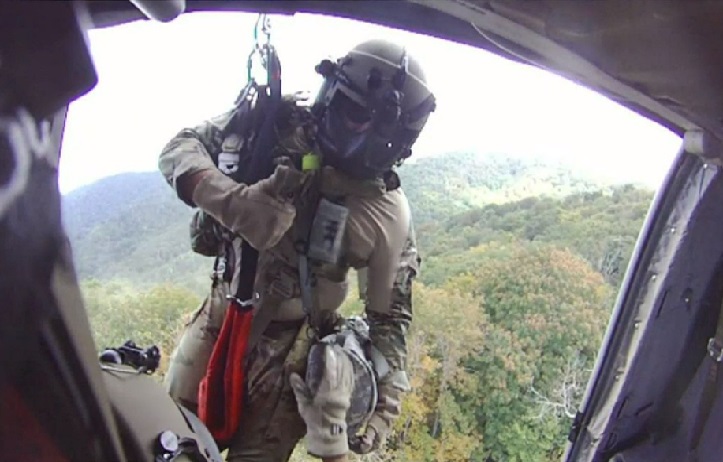 A hiker was rescued by a medical flight crew with the Tennessee National Guard at the Derrick Knob Shelter off the Appalachian Trail.
The incident happened Tuesday. Emergency personnel were notified that a 56-year-old hiker was suffering cardiac arrest and were alerted to find and transport the hiker to the nearest hospital.
The five-person flight crew, flying in a Blackhawk helicopter with the 1-230th Assault Helicopter Battalion, were able to find the hiker and safely transport them to the UT Medical Center in Knoxville.
According to a spokesperson with the Army, two of the flight-crew were lowered to the ground to treat the hiker then fasten them into the hoist and back into the helicopter where they continued to treat the hiker until they got to UT medical center.