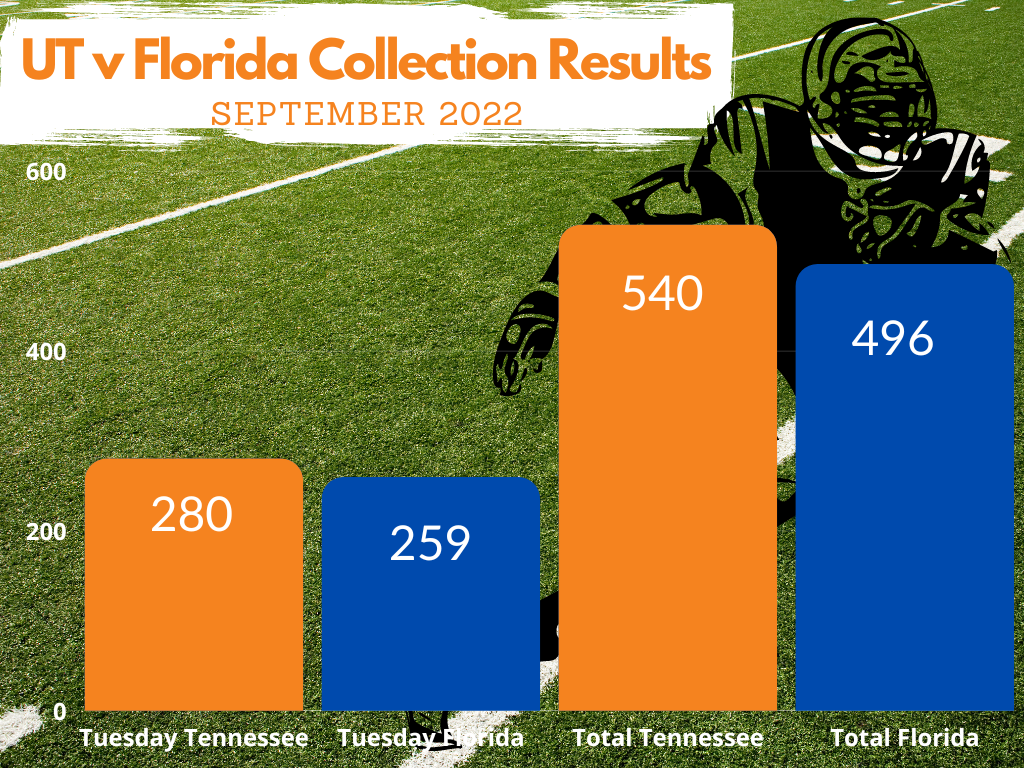 Medic Regional Blood Center is in a competition with Florida based LifeSouth Blood Center and so far Tennessee is maintaining a slight lead.
Yesterday, (Tuesday) was the second day of the competition between the two blood centers and Tennessee collected 280 units of blood while Florida has 259.
The total amount collected for Tennessee is 540 units to Florida's 496.
All Medic donors will receive a special edition tie-dye t-shirt and coupons for Texas Roadhouse, Salsarita's, Papa John's, Smoothie King, and Dunkin.
The competition runs through Friday so get out and support the Vols and help save a life.
To schedule your appointment, please go to medicblood.org. Walk in are welcome but appointments are encouraged.