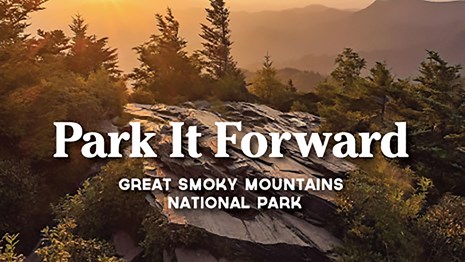 The Great Smoky Mountains National Park will soon begin charging visitors to park in most areas.   
It will be called the Park Forward It program.
Beginning next March, visitors will be charged five dollars for a daily parking tag, 15 dollars for a weeklong tag, and 40 dollars for yearly parking pass.
All money collected will be used for park services.
Use of all park roads will remain toll free. Parking tags will not be required for motorists who pass through the area or who park vehicles for less than fifteen minutes. 
The park is the most visited national park.