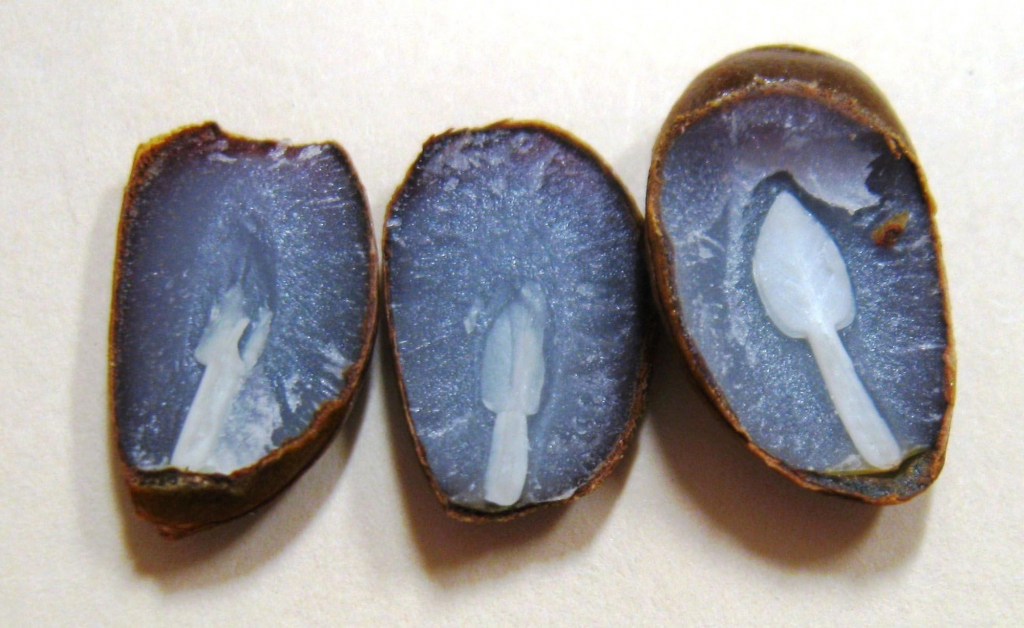 It is feeling like fall and many are already wondering what the winter weather season will look like. Some people like to use the Farmer's Almanac, woolly worms or persimmon seeds to help get an idea of what type of winter we will see.
Many know about woolly worms but many are probably not too familiar with the weather folklore surrounding persimmon seeds. You are supposed to wait until the persimmons fall off of the tree. You get the seeds out of the fruit, wash them, and let them dry. You then cut the seeds open and you will find different shapes.
If you find a knife, it is supposed to be icy cold. If you find the spoon you better be ready for lots of snow. And if you find the fork it is supposed to be a very mild winter.