Knox County Covid-19 numbers continue to decline compared to September.
Since mid September, the rolling average of new daily cases in the county has decreased by roughly 85% from a rolling average of 865 to 125 now.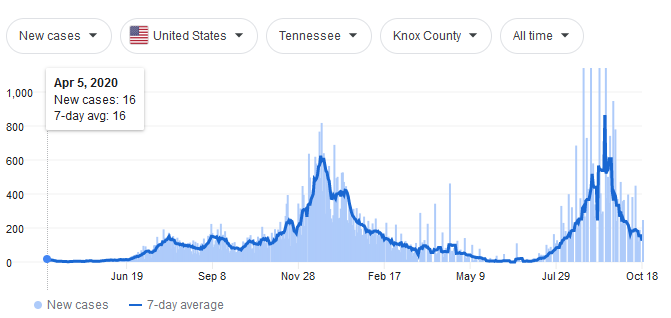 Deaths also continue to decline by more than 60%. On September 28, the seven-day rolling average of new deaths was eight. Over the past week, that number has fluctuated between two and three.