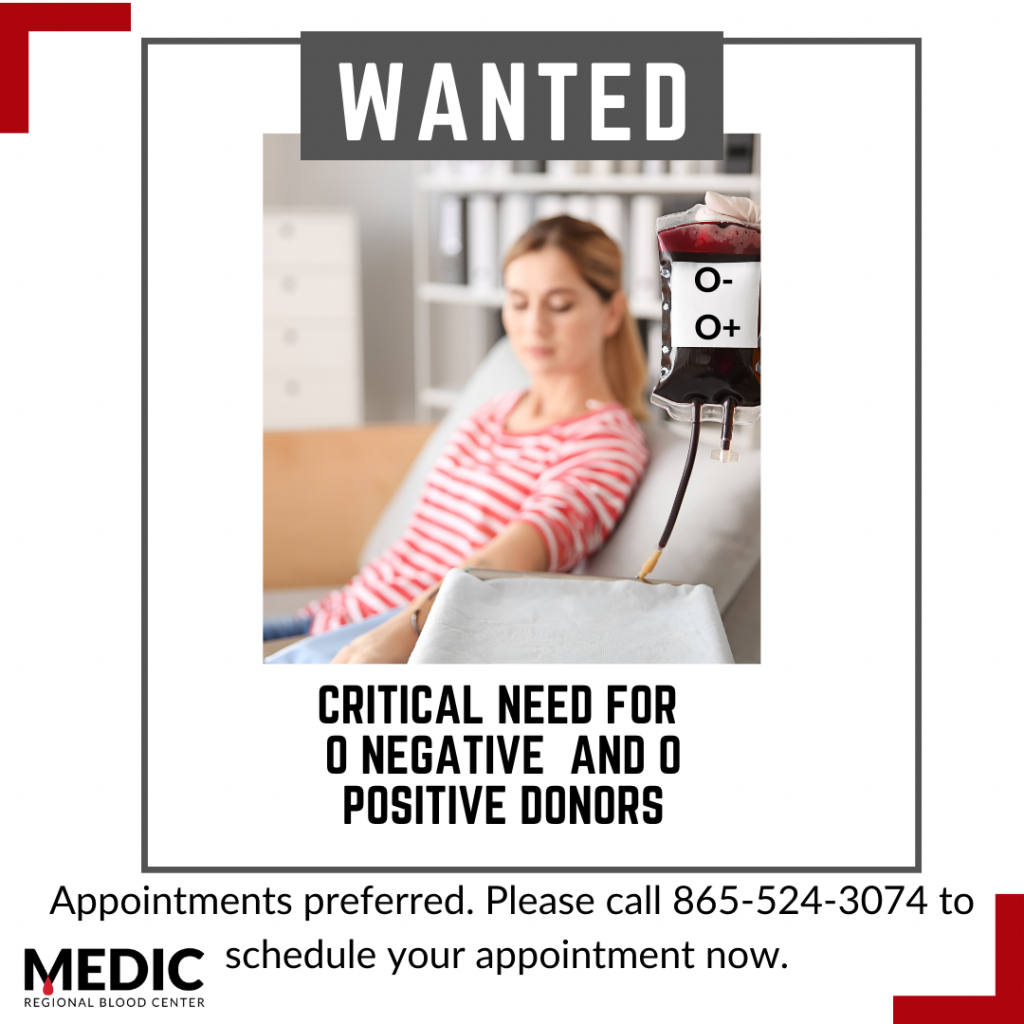 Medic Regional Blood Center has a critical need for O negative and positive blood types.
Currently, Medic has less than a two-day supply in inventory. Medic is the primary blood product provider for 24 area hospitals.
Donors will receive a MEDIC t-shirt and Texas Roadhouse coupon. Please go to medicblood.org for information on donation times and locations.