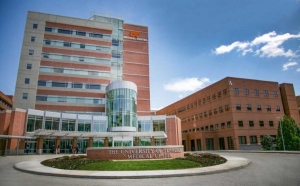 Officials with UT Medical Center say that since the start of August, the daily COVID-19 death rate has more than doubled their facility.
The average rate of daily COVID-19 related deaths from March 1, 2020 through August 1, 2021 was about one death every two days according to Dr. James Shamiyeh, who says during the recent spike in East Tennessee cases between August 1, 2021 though September 13, 2021, UT Medical Center is reporting a death rate of about one death every single day.
This means that the death rate at the hospital has more than doubled in the last 44 days compared to the rest of the pandemic.