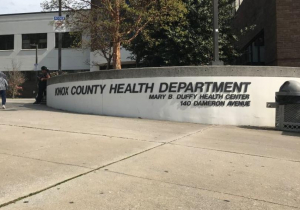 The Knox County Health Department reporting 15 new deaths in Knox County, a record number reported in one day.
Officials say the process of reporting deaths is when Knox County residents learn about them, not necessarily the day of the death. None of the reported deaths have been people under 17-years-old.
As of yesterday (Tuesday), there are almost 6,000 active COVID-19 cases. The previous record for reported COVID-19 deaths in Knox County was 14 on January 20.
KCHD recommends you get vaccinated and to wear a mask even if you're vaccinated.