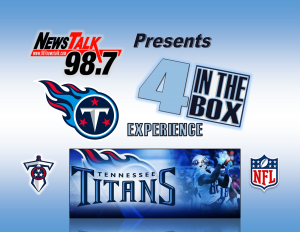 Newstalk 98.7 Presents 4 in the Box!
News Talk 98.7 is giving away the ultimate Tennessee Titans experience to one lucky listener which includes 4 suite tickets to see the Tennessee Titans host the Jacksonville Jaguars on December 12th at Titans Stadium!
Listen to qualify to win 4 suite tickets to the Titans VS Jaguars game plus a parking pass and a $100 Visa card.  Listen for an audio clip of Mike Keith for your cue to call in!  All qualifiers will also receive a $10.00 gift card to Proper Popcorn.  Good luck and Go Titans, from your official "4 in the Box" Tennessee Titans loving station, Newstalk 98.7!
Special thanks to our 4 in the Box sponsors for helping make this possible…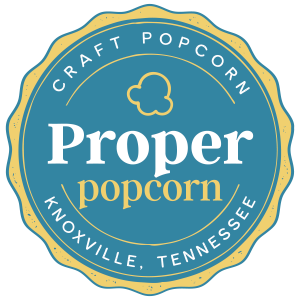 Proper Popcorn | Craft Gourmet Popcorn Makers | Knoxville, Tennessee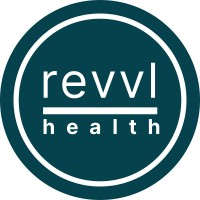 Revvl Health™ Knoxville – Simple, affordable healthcare for the whole family.

Standard Kitchen & Bath | Knoxville Kitchen & Bath Design | Kitchen & Bathroom Remodeling

Shop Tires Kodak, TN Knoxville, TN Pigeon Forge, TN | Goforth Tires And Automotive

NuCycle Toner & Ink | Knoxville Toner & Ink Supplier