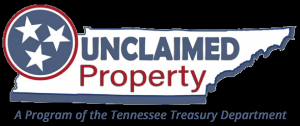 News outlets reporting than $1 billion is owed to Tennesseans who may have no idea the money is ready and waiting.
Tennesseans are unknowingly sitting on more unclaimed property than ever before. Unclaimed property isn't property at all, it's money. Shelli King with the Tennessee Department of Treasury says it's money from businesses that can't get it back to its rightful owner. "It could be a utility refund or an uncashed paycheck."
King says when a bank, business, or other organization owes you money and can't locate you after three years, usually because your last known address is wrong or you moved, that money is turned over to the treasury department in your name.
Currently, one in six Tennesseans has money in the pot. Please go to https://treasury.tn.gov/Unclaimed-Property/Claim-Unclaimed-Property/Find-Your-Missing-Money for more information on how to see if you have unclaimed property.