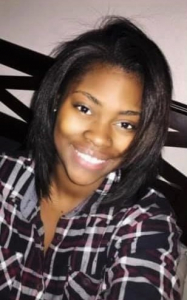 The Knoxville Police Department is still seeking information regarding the whereabouts of 26-year-old Desheena Kyle as well as any pertinent information concerning the circumstances of her disappearance.
Desheena was reported missing from 1307 Wilson Road on June 28. She was possibly seen some time around June 23, but the last verified sighting was on June 18. At least five separate KPD units are directly involved in the investigation and based on the evidence gathered, investigators have strong reason to believe that Desheena is in danger.
She is approximately 5'3 and 130 pounds with black hair and brown eyes. Anyone with information concerning her whereabouts or the circumstances of her disappearance is urged to contact East Tennessee Valley Crime Stoppers at 1-800-222-8477.