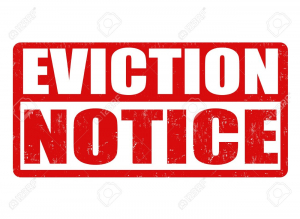 The ban on evictions due to the federal eviction moratorium for renters due to COVID-19 has ended and now many East Tennesseans are worried they could lose their homes.
John-Mark Brown with The Family Promise says they're ready to those in need.  Brown says it's worth every penny to help a child avoid living on the street with their family.  Family Promise of Knoxville serves families with children experiencing homelessness in Knox County and the surrounding area. They offer a place of safety, shelter, and certainty while a family rebuilds their life. If you are in danger of losing your home due to the expiration of the eviction moratorium, please call 3-1-1 for information on how you can get help.
Russ Jensen, Director of 3-1-1, who says there is help available to those in danger of losing their home and there's still time to file for help.  Jensen says call 3-1-1 or 865-215-4311 if you need assistance in finding help to stay in your home due to COVID.