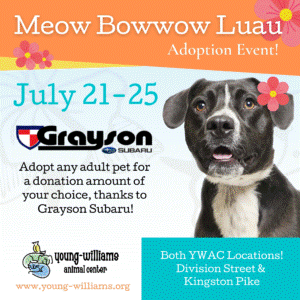 If you're looking for a forever friend, Young-Williams Animal Center is holding their annual "Meow and BowWow Luau"
The Center is waiving adoption fees with a financial donation of any amount through Sunday. If you're not able to adopt, they also need donations of pate cat food, kitten meal replacement and dog training treats. You can drop them at either shelter location or Grayson Subaru on Kingston Pike.
The Center is open from 10 a.m. to 6 p.m.