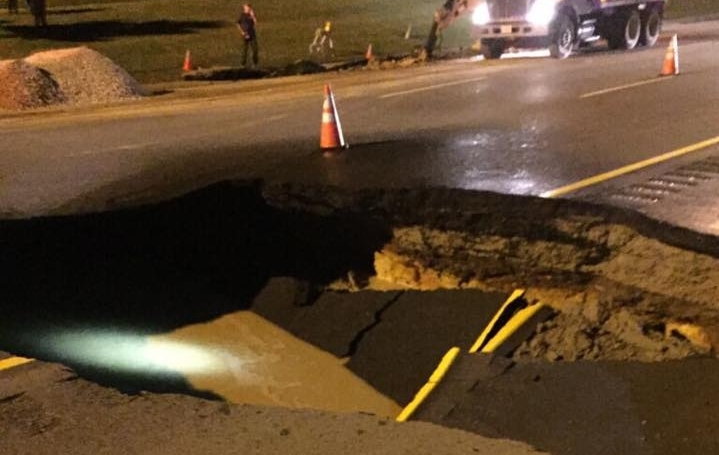 You know this can't be good. What started as a sinkhole has turned into a "collapse" on Alcoa Highway, just south of the Buck Karnes Bridge.
All northbound lanes are closed at Cherokee Trail and motorists are being directed to use John Sevier Highway, instead. Mark Nagi with TDOT say the closures will likely be in effect until at least Thursday Morning.
We should point out that traffic needing to get to UT Medical Center can still do so. The collapse is also impacting southbound Alcoa Highway with two lanes closed. Crews are directing southbound traffic through on one open lane.
Alternate routes are Maryville Pike and Chapman Highway though both those roads heavily delayed as they are a part of the detour. Pellissippi Parkway I-140 is another alternate though it is seeing heavy traffic volume as well.